In 1966, Krafft Ehricke wrote and had illustrated a paper describing the next 35 years in space travel. In his view, the future would hold Orion nuclear pulse vehicles, fusion powered spacecraft, mining operations on Mercury and manned missions as far out as Titan.
Here's a chart illustrating the increasing number of deep-space manned spacecraft processed in Earth orbit or on the moon. Note that things really kick off in 1988, when nuclear pulse vehicles get going: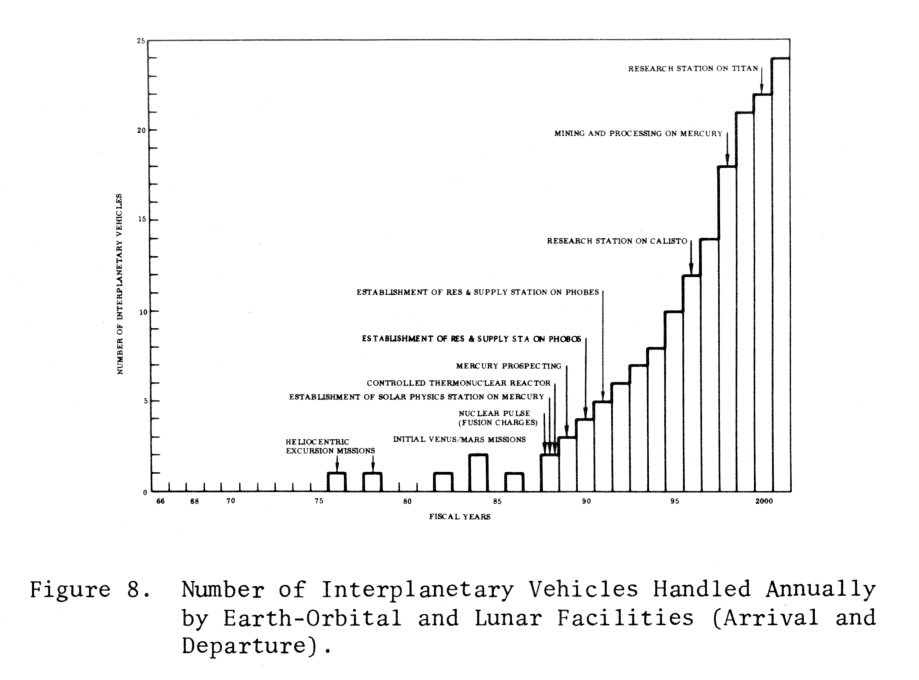 Also included were a number of poorly-reproduced paintings (is there any other kind) illustrating some of the missions, such as the establishment of a research station on a remarkably haze-free Titan in 1995: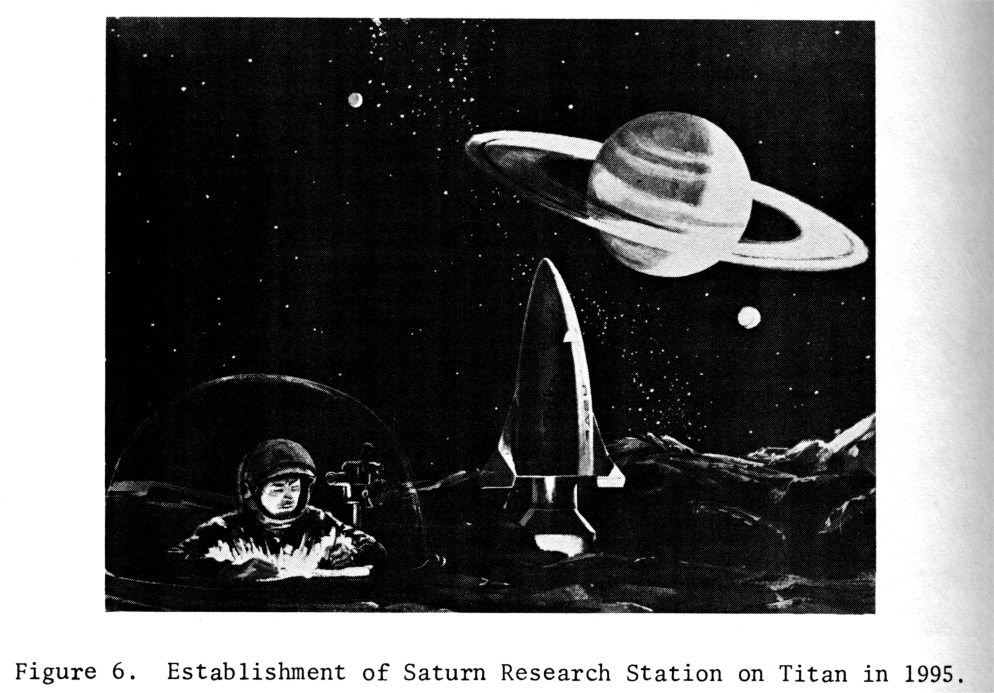 And the landing of an expedition on "Jupiter VII" in 1997: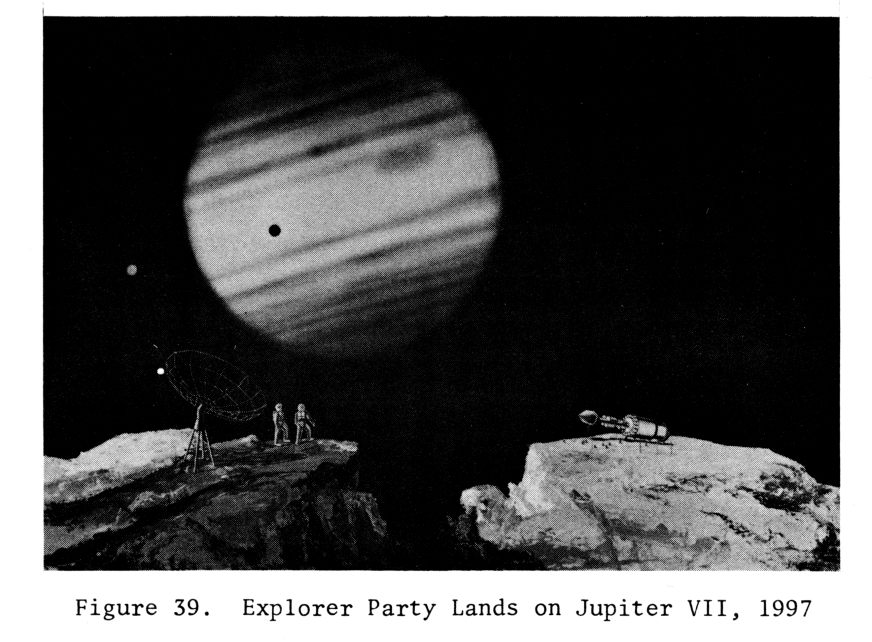 Ehricke got the environments wrong (he included things like manned landings on Venus), and he *really* got the timing wrong. In fact, on his chart showing missions over the next 35 years… not a single one of them, not even the smallest, has come about. But what's interesting is not that he was wrong. What's interesting is that a respected rocket engineer could make these predictions with a straight face and fully expect to be taken seriously. Quite possibly he did not expect that his schedule would be adhered to. But certainly he thought that some effort would be made to fulfill missions at least somewhat like these, at least somewhat on the schedule he foresaw. But within two years, the Saturn V production line would be ordered closed, and a few years after that NASA would be pulled back from the exploration mission entirely, restricted to low Earth orbit Shuttles and the odd minimal space robot.
But as seen from 1966… hell, we should be on our way to Alpha Centauri now.
Damn.
I just gave myself a sad.