Found in the Boeing Historical archive some years back was a piece of artwork dated 12/20/1965 illustrating a "work pod" for orbital use. It is a remarkable design for two reasons:
1) It looks fairly reasonable
3) It looks a *lot* like the EVA pods from "2001: A Space Odyssey."
No other data on hand.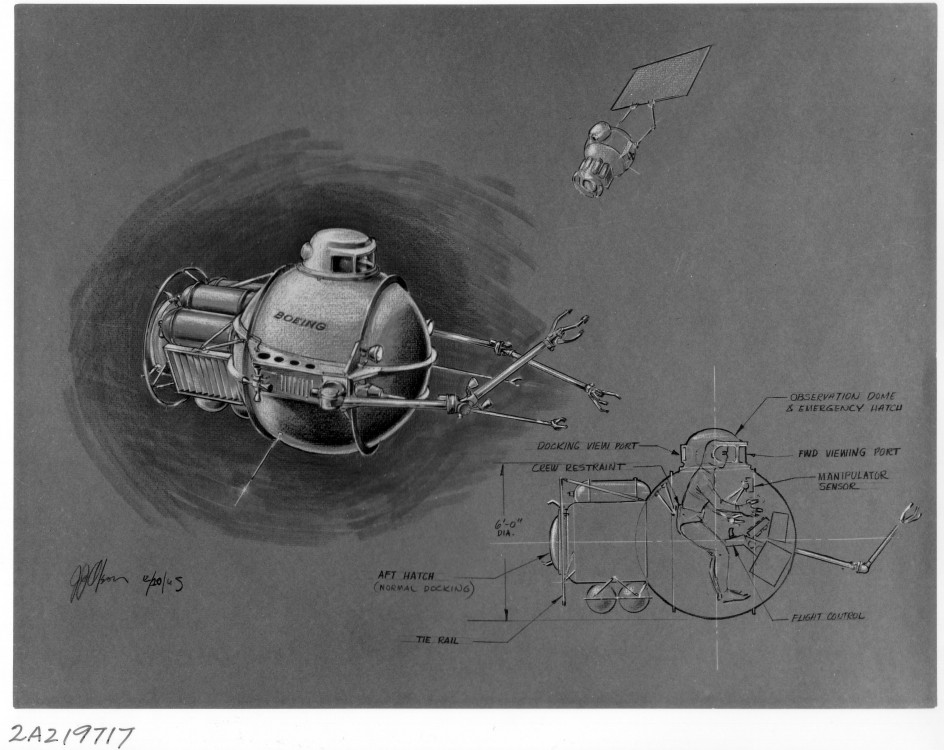 You can support the cause by Buying My Stuff. Or just plain Give Me Money.