There are two things at work here:
Toys have in general improved in artistic quality and detail
The target audience back in the day was 10. The target audience remains the same people, who have grown older and generally more wealthy in the intervening decades.
Hasbro has set up their own form of Kickstarter. If they can get 5,000 people willing to pony up $500, they will produce this "toy" of the Sail Barge slight over *49* inches in length. If they don't reach the goal, those who signed up won't be charged. As with Kickstarter, this seems like a fair way to test the market for something that could either be a winner or a disaster.
I've never been a big fan of the Sail Barge, but I hope they do well. If this works, it seems like they might go to the next obvious step and do a proper scale version of the Millennium Falcon. And if that works… a Star Destroyer. That would only be, what, 293 feet long.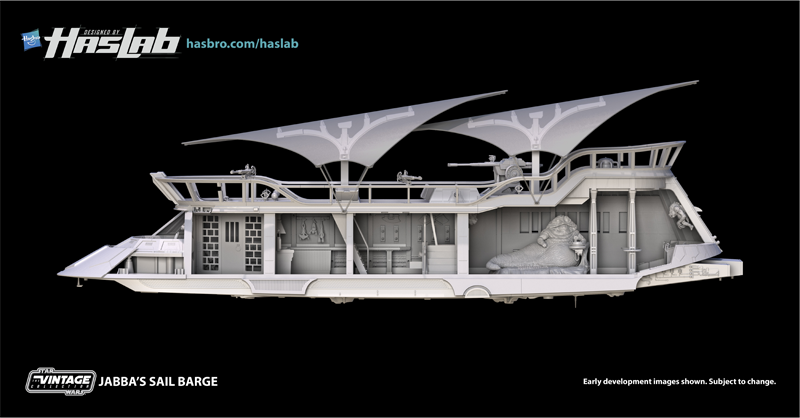 Back when Star Wars came out, *I* was the exact target audience and boy howdy did I want one of the die cast Star Destroyers. And man, those original toys were *garbage* compared to what they're able to produce today.