I've been hearing about this problem for a while now.
Bananas are something of a miracle of horticulture and human tinkering with what evolution done wrought. In their natural state, bananas are rather icky-looking squat things that require some considerable effort to make edible, but when most people think "banana" they think of the Cavendish banana, which first appeared on the scene in 1836 in the form of a single mutant plant. This was yellow and tasty and could be eaten right out of the peel. It was, in essence, pretty awesome. But there's a problem: all modern Cavendish bananas derive from that *single* plant. Which means they're all pretty much clones. Which means they would, in theory, be capable of being wiped out by a single plague… if one plant is susceptible to it, they all would be.
Good news, everyone!
Bananas have been struck by plagues before. Another strain, the "Gros Michel" type, was the standard-banana until the 1950′s. At that point, the strain was virtually wiped out by the "Panama disease." It didn't make the strain extinct, but it made it rare enough to cease to be economically meaningful, and was replaced -  after considerable effort and expense – by the Cavendish. Until relatively recently the Cavendish was thought immune to the Panama disease. Guess what.
Related: here's a mutant fruit.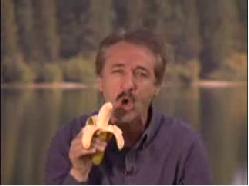 Here's what this type of mutant fruit actually believes happened: dinosaurs with sharp flesh-rending fangs were actually vegetarians who lived less than 6,000 years ago and ate fruit that only appeared less than 200 years ago: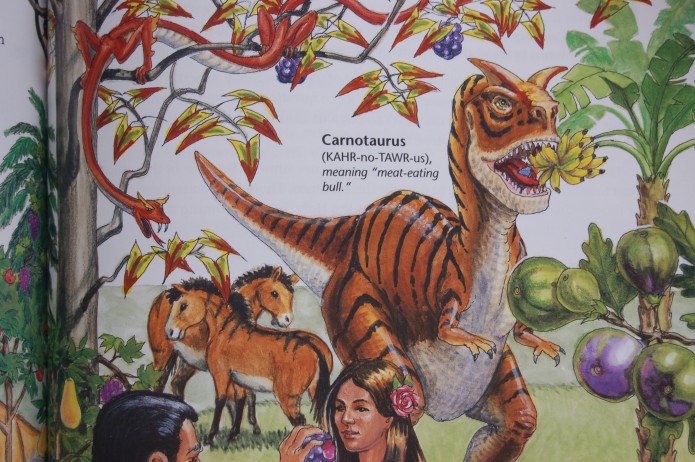 Think I'm kidding? Prepare to be disappointed.