One of the great founders of the space age, Konstantin Tsiolkovsky, was a prolific scribbler of intersting ideas for how to get around and live in space. One of his concepts was for a conical "greenhouse." This apparently simple structure would rotate around its long axis to generate artificial gravity; a hemispherical window at the wide end would let in sunlight. The greenhouse would be oriented so that it was always pointed at the sun.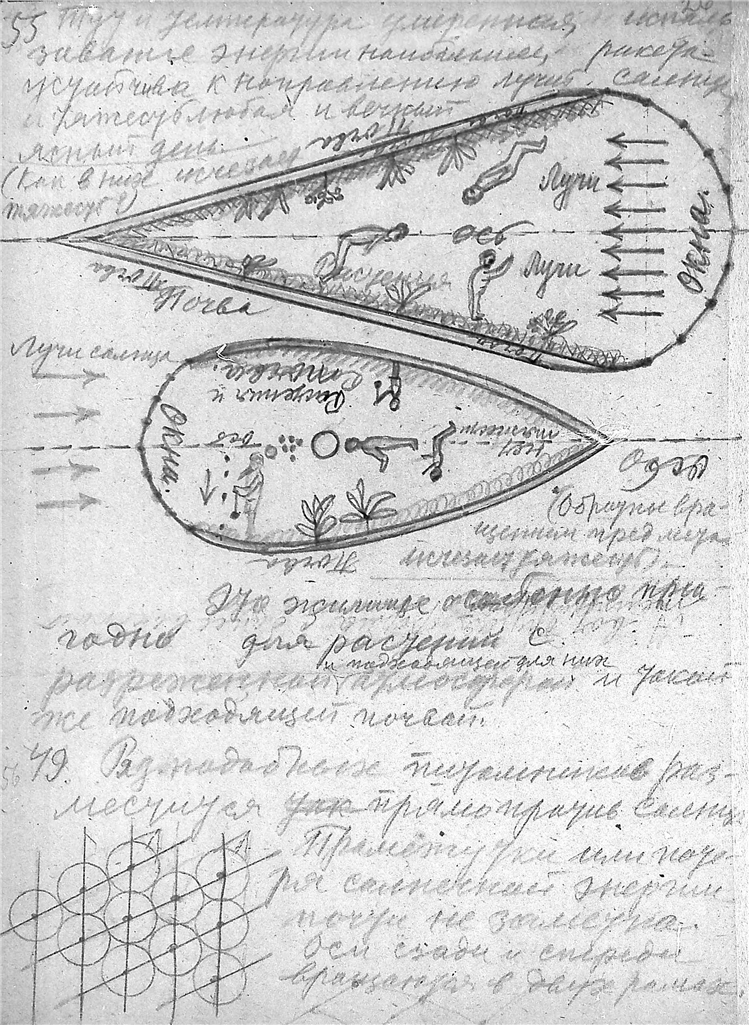 An interesting (to me, at any rate) thing about this design is that virtually every time I see it illustrated, it is as a far bigger, far more developed design. Like this: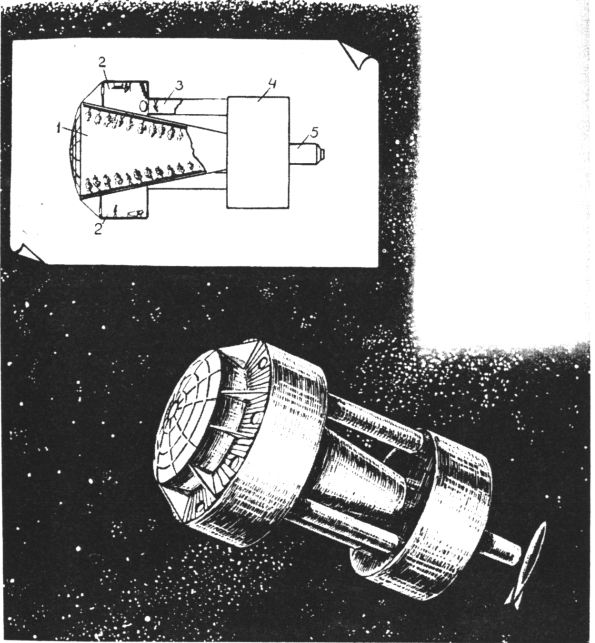 Something I've never been able to determine is how Tsiolkovsky's simple scribble turned into the larger concept. Was the later design somethign he in fact drew later… or was this artistic extrapolation on someone else's part, and it simply got picked up by others? I've no idea.
If you're interested in Tsiolkovsky's sketches, there are a bunch of 'em here:
http://www.ras.ru/ktsiolkovskyarchive/1_actview.aspx?id=84
The website itself is in Russian, so I've no good idea what exactly is going on or how to navigate it. But there it is. Enjoy.