The predecessor design to the Saturn I launch vehicle was the US Army's Juno V, a follow-up to the Super Jupiter. The Juno V used more or less the same first stage as the Saturn I… a cluster of Redstone and Jupiter IRBM tanks, with eight H-1 rocket engines. The upper stages, however, were many, varied, never settled upon, and quite different to the S-IV second stage the Saturn I wound up with. The most common upper stage set for the Juno V was a modification of the Titan II ICBM with storable propellants, or modified for LOX/Kerosene… very different from the hydrogen/oxygen S-IV stage.
Here's an overall view of the Juno V launch vehicle, dated 13 November, 1958: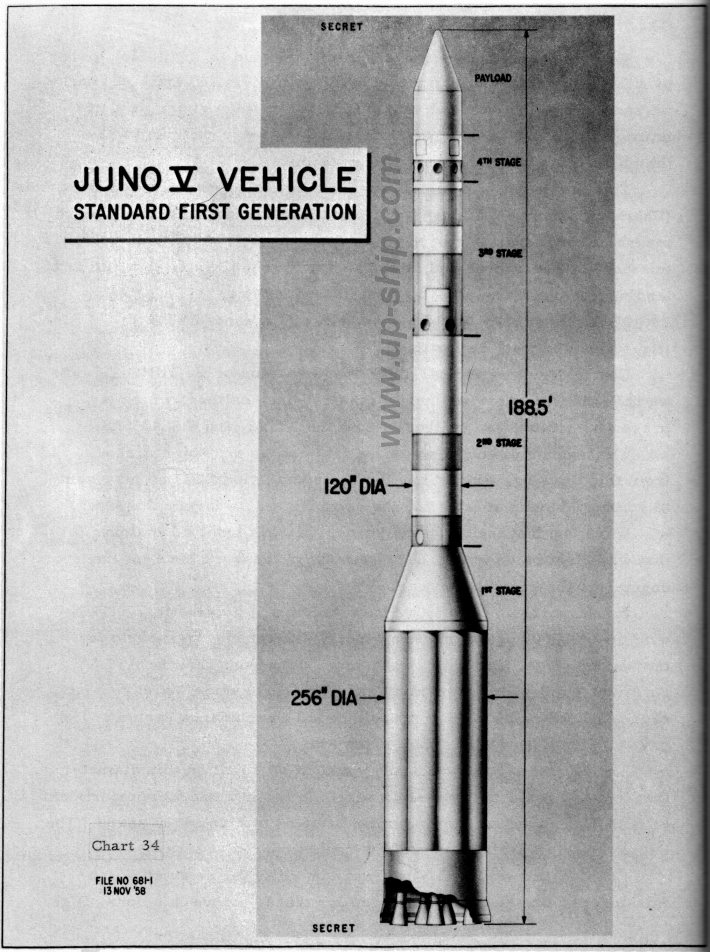 And here's a cutaway of the first stage booster, dated 8 December 1958: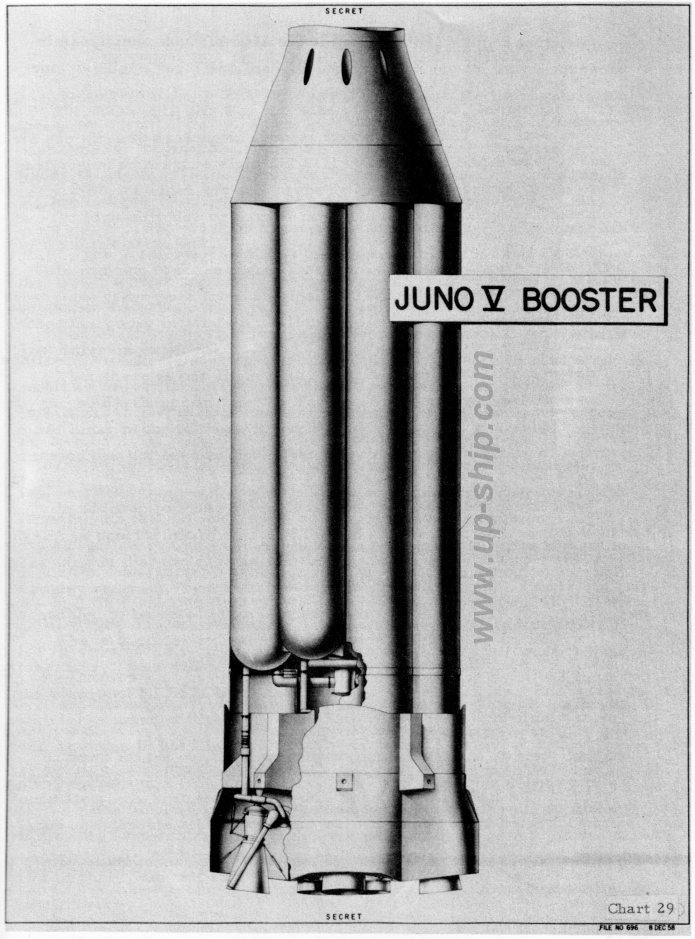 Note that there were some design changes in that 3 or so weeks… the tail of the booster changed, including the addition of a number of hold-down posts (to lock the vehicle to the launch pad so that wind wouldn't blow it over).
Next up: manned options for the Juno V.