Now, here's an interesting scholarly journal:
What might the articles in "Engineering Studies" be, do you think? Perhaps articles describing engineering projects, like building bridges, skyscrapers, jetliners, rockets? The techniques behind terraforming Venus or filling the Chad Sea? Nope. OK, how about articles describing how engineering is done, how to integrate physical goals with the laws of physics and the realities of economics? What the latest finite element analysis codes are, the most advanced laser measurement systems, the newest thing in pocket protectors? Well, apparently not. Let's take a look at the current issue, shall we?
Guest Editor's Introduction: Engineering Masculinities in Water Governance
Hydrocracies, Engineers and Power: Questioning Masculinities in Water
Engineering Masculinities: How Higher Education Genders the Water Profession in Peru
Becoming an Engineer or a Lady Engineer: Exploring Professional Performance and Masculinity in Nepal's Department of Irrigation
Queering Engineers? Using History to Re-think the Associations Between Masculinity and Irrigation Engineering in Peru
Apparently, hydraulic engineering is "masculine." And apparently "masculinity" is a "thing" in engineering, like "tensile strength." Who knew.
But if that's not adequately edifying, take a look at one of the more recent articles published behind their paywall:
Rigor is the aspirational quality academics apply to disciplinary standards of quality. Rigor's particular role in engineering created conditions for its transfer and adaptation in the recently emergent discipline of engineering education research. 'Rigorous engineering education research' and the related 'evidence-based' research and practice movement in STEM education have resulted in a proliferation of boundary drawing exercises that mimic those in engineering disciplines, shaping the development of new knowledge and 'improved' practice in engineering education. Rigor accomplishes dirty deeds, however, serving three primary ends across engineering, engineering education, and engineering education research: disciplining, demarcating boundaries, and demonstrating white male heterosexual privilege. Understanding how rigor reproduces inequality, we cannot reinvent it but rather must relinquish it, looking to alternative conceptualizations for evaluating knowledge, welcoming diverse ways of knowing, doing, and being, and moving from compliance to engagement, from rigor to vigor.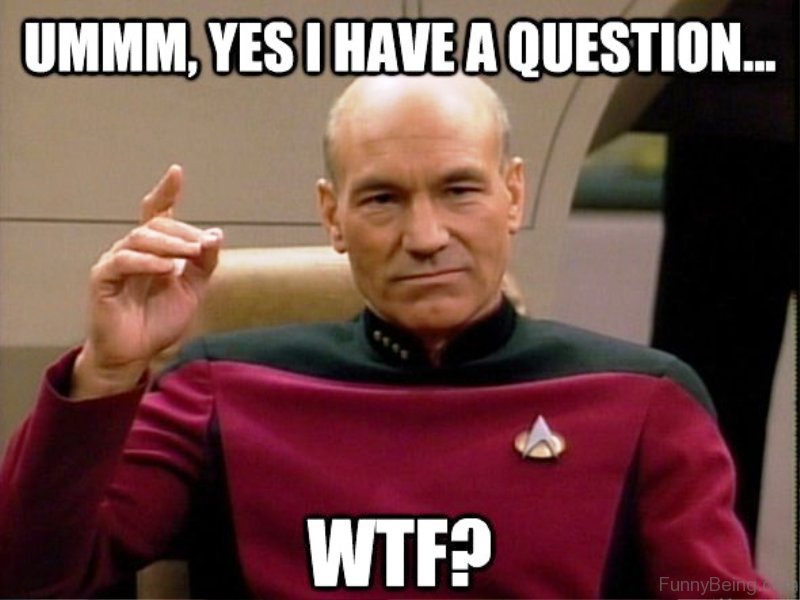 You think that's bad, get a load of this. I looked up the journal "Engineering Studies" on wikipedia to see if it had its own listing… it does not. But the *concept* of "engineering studies" does. The description is pretty minimal, weak and bland; at the end, a grand total of two Journals are listed. One is the previously mentioned "Engineering Studies." The other:
International Journal of Engineering, Social Justice, and Peace (IJESJP)
Ye gods. The one good thing I can say is that on their website the "current issue" dates back to 2015.
Realistically, it looks like the Social Justice Warrior War On Engineers is minimally backed by dedicated journals. But don't doubt that they are out there (in all senses of the phrase), and they want to destroy engineering and replace it with… well, it's difficult to tell, really. If "engineering rigor" is bad and should be done away with, I am faintly interested to find out what they think will actually design a vast arcology that won't collapse and kill all the Special Lemmings living within. So, you know, less an issue of "concern" than "curiosity," I suppose…
Sure, they're silly. Sure, any engineer worth his or her salt will likely shake his or her head at this nonsense, and then get back on the job. The problem, as we've seen in the last few years, is that SJWs are getting quite skilled at yelling loud enough, and screaming just the right stuff, that the people in charge will often listen to them and even bend the knee, even if only in the hope of placating them for some peace and quiet. But it's a disastrous idea to give in so much as a millimeter to these screeching harpies of irrationality. You'd be better off trying to incorporate astrological charts into orbital mechanics, dowsing rods into mining operations, spoon-bending psychics into metallurgy, creationists into biology.
Engineering doesn't have politics. F=MA doesn't lean left or right, communist or capitalist, fascist or libertarian. But of course, that doesn't stop politics from trying to grab hold of every tool imaginable, including engineering. And engineers, even if they are not especially political, should be aware of the creeping insidiousness of invasive politics. They should, to use a word mistreated, misused and now battered into the dirt, be "woke" to what's going on, if for no other reason than to recognize the SJWs… and then to ignore their screechings. This opinion piece – a rather hyperventilatory bit of Trumpist self-congratulations, admittedly – deals with "conservatives" rather than "engineers," but the basic message does, I think, apply to engineers and technicians and scientists and all good men and women of reason and conscience.
Recognize the tools and techniques of the anti-engineering SJWs when they come to your place of engineering or engineering education. Recognize them… and then refuse to play along. Nod politely as they yammer, and then, depending on the position of power you have, either:
1: Tell 'em "sure thing," then go back to what you were doing once they've left the room
2: Laugh in their faces and tell 'em your preferred variant of "bite me."
It's important to not only prevent them from getting the changes they want, but to also prevent them from damaging *you*. Sometimes that means playing the sap and pretending to care… but then quietly sabotaging their efforts from the inside. If you are a new engineer with a precarious position, standing up in the middle of an all-hands meeting and pointing out out to the company Diversity And Tolerance Compliance Officer that their latest mandate is the dumbest farking thing you've ever heard and can we *please* forget this nonsense and get back to work there are deadlines after all, is entirely honest, entirely justified… and stands a good chance of getting you fired. This is not only bad for you, it's bad for everyone else: it empowers the social justice fascists and cows the rest of the staff. Don't give them the satisfaction. If you don't have the power to laugh at their faces… laugh behind their backs.