A little snippet from a 1967 issue of Interavia magazine, showing the type of employee every high-tech facility needs.
"An official Lockheed Propulsion Corp. Portrait of Cat (Grade 1) Tiger guarding the microphone used for rocket motor count-downs. Tiger guards the master control complex against mice which formerly caused many thousands of dollars worth of damage by chewing instrumentation wiring."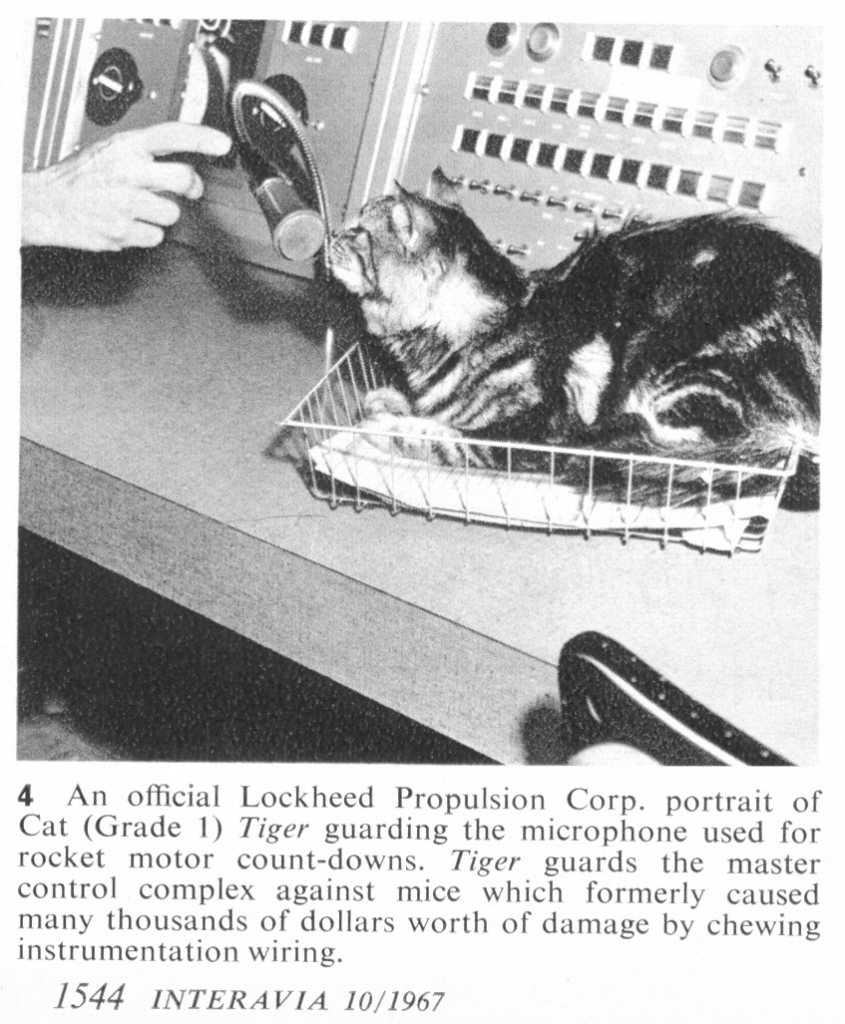 When I worked at United Tech in California, there was the main plant, overrun with the Union, where things got done real, real slow (and where things getting done *wrong* led to the destruction of the place). But there was a small spur of the facility, RAT canyon (Research and Advanced Technology) which was not unionized; that's where people tried to go if they had to get something done that was either crazy, sensitive or needed doing before the sun explodes. And RAT Canyon had a guardian, Fang. Fang was a big cat, bigger than Raedthinn, and all muscle. And he earned his name; mouth closed, his fangs stuck down below his upper lips by about 3/8″. His purpose was to control the varmints, and he did his job well. I've often wondered what happened to Fang when the facility folded; I hope that the manager of RAT Canyon, on his last day there, as he loaded his last box in his truck, scooped up Fang and took him to a new home. But who knows.