Operation Ivy was a nuclear test series of only two tests, carried out in the Pacific in late 1952, using the most powerful bombs then available.
The Mike shot (Ivy Mike) was the first US thermonuclear test, November 1, 1952. While the yield was impressive (10.4 megatons) as are the photos of the mushroom cloud, what really tells the tale is the before-and-after aerial photo of Enewetak Atoll showing the crater the ground-level blast punched into the Earth: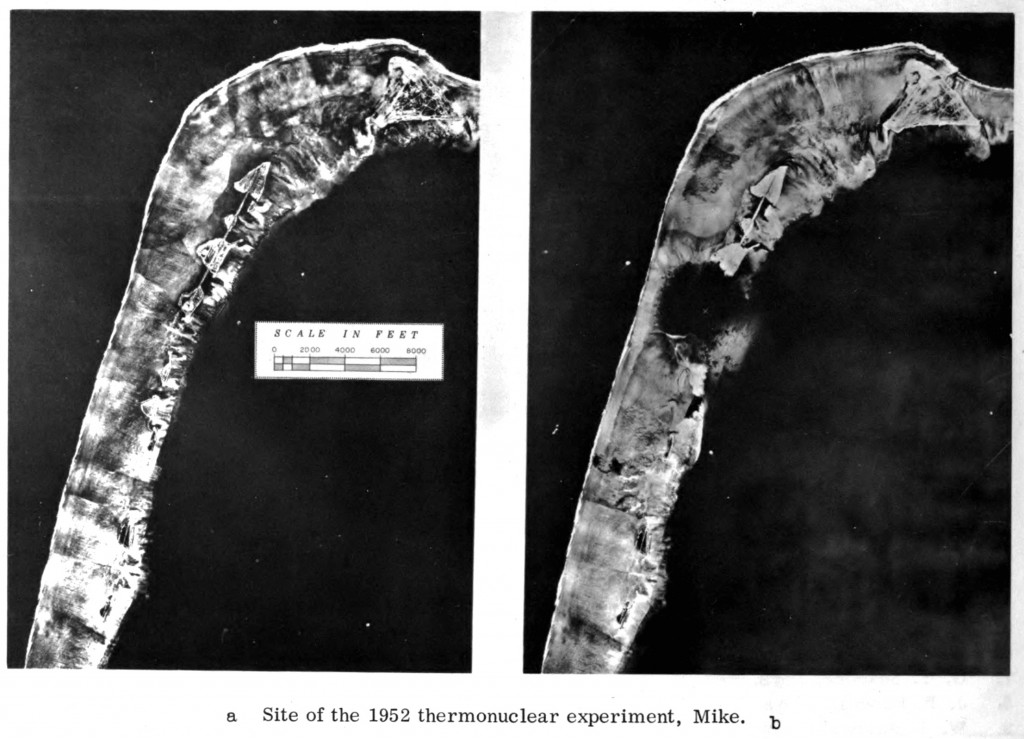 The fireball reached four miles in diameter, while the mushroom cloud topped out at 136,000 feet in altitude and spread to 100 miles in diameter. The crater was more than 6,200 feet in diameter and 164 feet deep; the island was stripped bare of vegetation and structures.
The Ivy Mike test used a one-off type of thermonuclear bomb that utilized liquified (cryogenic) deuterium. This resulted in a wholly impractical device as far as deliverable weapons go, but it was adequate to test the effects of decamegaton devices, as well as the basic physics.
A good documentary about Ivy Mike:
And a one-hour contemporary film about the test (the full-length film that the first clip above was taken from):