The Weather Channel has a storm chasing truck, for "Tornado Hunt 2013." Looks like their hunt was successful!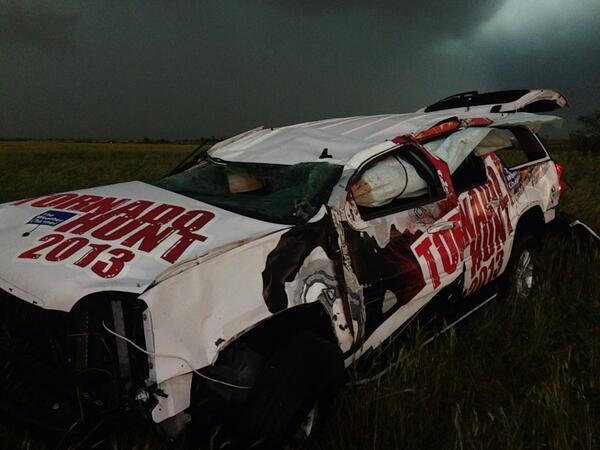 Apparently the crew was on board when the truck successfully hunted down a tornado and got successfully hurled a reported 200 yards. Injuries were reported to be only minor, which is a tad surprising.
——————————-
This video is two years old, was taken by a guy sitting in his truck, talking to his sister on the phone, when a tornado passes *real* close. The guy is the virtual definition of "calm." He faces death just about as well as a man can.
[youtube aijg8hWU4fM]