For about 15 years beginning in the late 1940s, Mr. Horne was ubiquitous, perhaps the most widely seen male model in the country, appearing in hundreds of advertisements in magazines and newspapers, on billboards and catalog covers, in television commercials and industrial brochures. He died on Dec. 29 in Manhattan, at 91. His wife of 45 years, Francesca Marlowe Horne, said the cause was cancer, but added that he also had congestive heart failure.
This is the picture they use to show Mr. Horne:
And not, strangely, this far better known shot: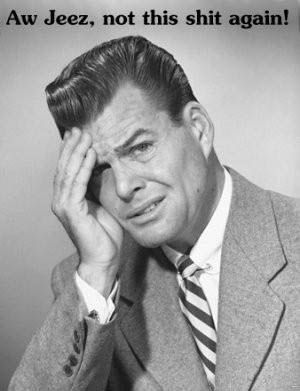 The Intarweb tubes mourn.
EDIT: Howdy to Fark!