NASA has just signed a small ($100 K) study contract for a "ninja star" shaped jetliner. It would be a pointy cruciform in plan view; at low speed the longer axis would be the wing and at high speed the shorter axis would be the wing. To accomplish this, the jet engines would need to rotate 90 degrees.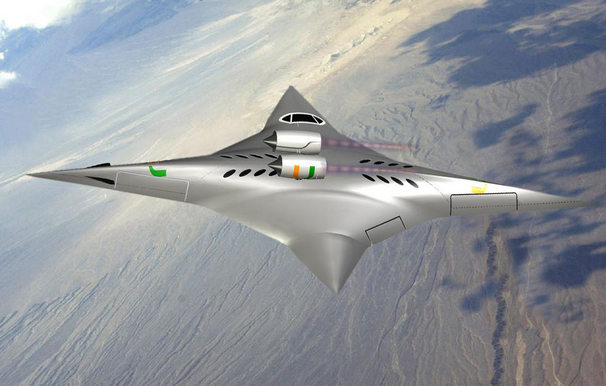 This is not an entirely new idea. In the 1970's Boeing studied a similar concept… supersonic aircraft with single-pivot  rotating wings that would present long wings for low speed and short wing for high speed.
And it goes back even further. in 1963, former German aircraft designer Richard Vogt filed a patent via Boeing for a "TWO POSITION VARIABLE SHAPED WING" based on the same idea. The patent drawings seem to show a supersonic transport.