In 2003, at the Lockheed Martin factory in Sunnyvale, CA, a NOAA GOES satellite ("NOAA-N Prime") was being readied. It was bolted to a "turn over cart," a mechanism that allowed the satellite to be tilted up or down to be worked on. On September 3, 2003, it was in the vertical position, basically sitting on the turn over carts support platform. Several people working on another satellite needed some bolts, saw that this particular satellite was not being worked on and was in the vertical position (thus not needing its bolts). So… they undid the bolts and wandered off with them. Then the crew whose job it was to work on the NOAA-N Prime satellite came back. Their first task was to tilt the satellite over to work on it. Since it had been bolted down securely a few days earlier, they simply assumed that it was *still* bolted down securely.
The results: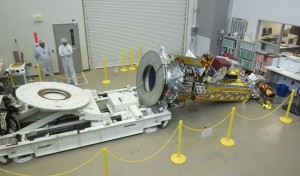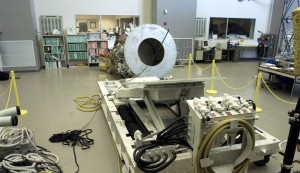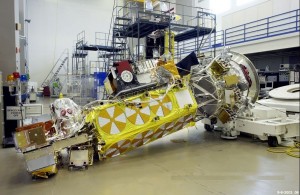 Reportedly, there was considerable excitement on the factory floor when this happened. Not just because of the sudden conversion of potential energy into kinetic energy (and then into acoustic energy), but also because the satellites fuel tanks were already topped off with hydrazine. Hydrazine is *not* one of those chemicals you really want splashing around humans who are unprotected and who don't want to get cancer and die.
This was one of those incidents where several people worked together to accomplish something monumentally stupid.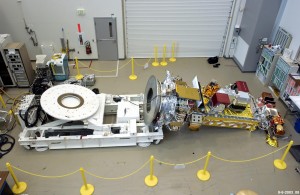 Fortunately, the satellite was not a total writeoff. While damaged, it was repaired, and eventually launched on February 6, 2009.