APR Patrons contributing more than $10 per month were today sent a 1969 diagram of a preliminary design for what would become the AWACS plane… close, but with eight engines rather than four. This design was illustrated in color artwork from time to time.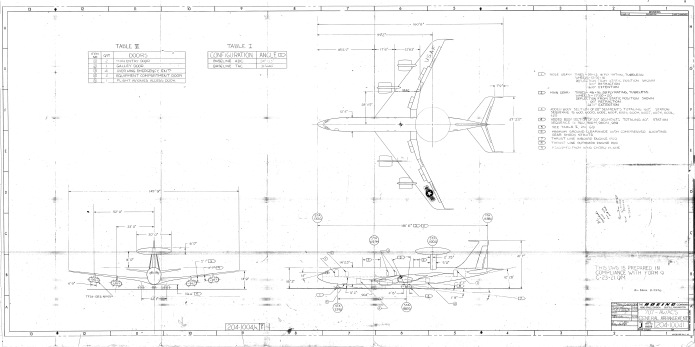 And for APR Patrons at the $4 and above level, a diagram of the 777 and scans of a McDonnell-Douglas brochure on the "Med-Lite Family" of launch vehicle concepts have been uploaded to the 2018-04 APR Extras folder on Dropbox:

If you are interested in these and a great many other "extras" and monthly aerospace history rewards, please sign up for the APR Patreon. What else are you going to spend $4 a month on? Taxes?