The King of Saudi Arabia (future historians note: the transitional period between "Arabia" and "South-East Province, Republic of Greater Israel), that is.
Now to see who puts in an appearance at the inevitable Gathering Of Terribly Important People. Ya gotta wonder if there might be Certain Administrations who make more of an effort here than, say, showing solidarity with the French a week or so back…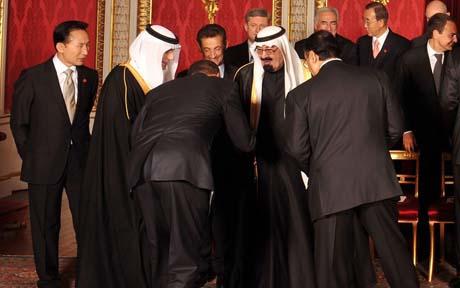 Shown: a sycophant bowing and scraping before the now deceased King Abdullah.