In October of 1969, General Dynamics/Convair reported to NASA on their Space Shuttle design work. This included a series of vehicles that utilized boosters and orbiters of similar geometry… basically little more than flat-bottomed aeroshells wrapped around the oxygen and hydrogen tanks. Both the booster and orbiter used turbofans stowed in the nose for flyback, and high aspect ratio variable geometry wings.
A number of configurations were studied, including triamese configurations with two boosters that had considerable commonality with the orbiter, to two-stage systems with entirely different boosters and orbiters.  Payloads studied ranged from 25,000 pounds to 50,000 pounds. Note in the scale drawings below that the 50K version was virtually the same size as the Saturn V. This was due in part to the all-hydrogen fuel, and part as a consequence of reusability.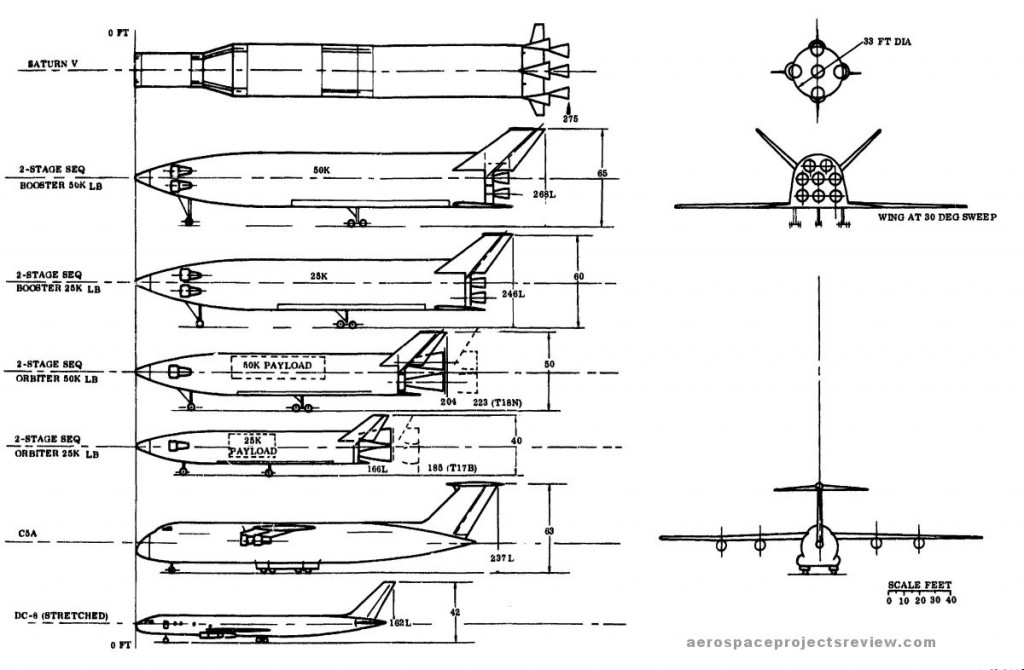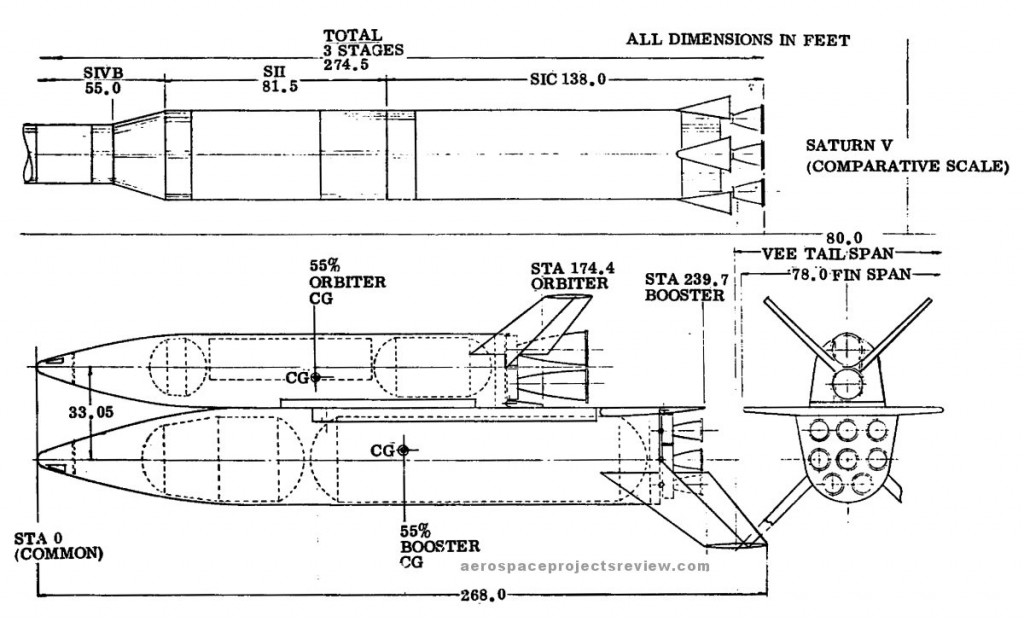 Higher rez versions of these drawings are posted HERE.