In 1960, Bell Aircraft released several paintings depicting a two-stage hypersonic passenger transport. The first stage was a multi-engined supersonic jet of fairly conventional configuration (though with very large 50,000 lb-thrust turboramjet engines), carrying on its back a rocket-powered second stage. The second stage was clearly influenced by Bell work on the Dyna Soar program.
The carrier would transport the second stage to an altitude of 20 miles and 5,300 mph. After release, the second stage would boost to 40 miles and speeds up to 15,000 miles per hour, permitting travel times from Los Angeles to Paris of one hour and four minutes for the thirty passengers on board. The vehicle was intended to enter service in the 1980-1990 timeframe.
Weight for the combined vehicle at takeoff would be 750,000 pounds. Span of the booster was 150 feet, length 200 feet. It's unclear if this was a serious engineering design or purely speculative. Paintings and a display model show some notable differences.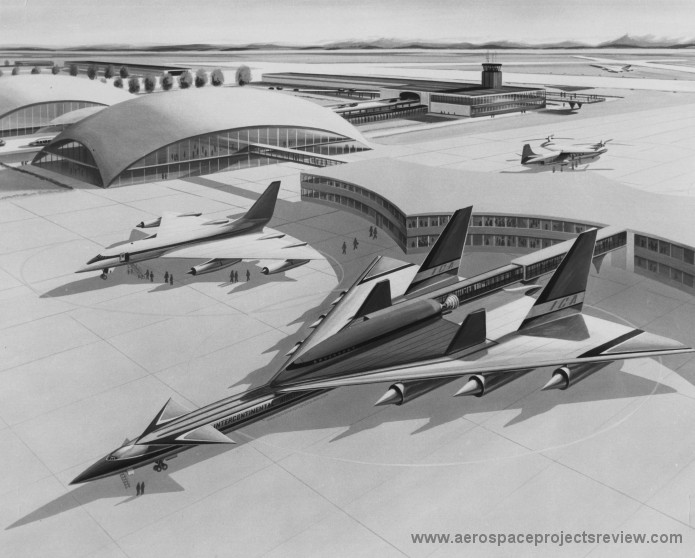 A high-rez of this can be downloaded HERE.