After a bit of a delay, the September rewards have been released. These include a large-format inboard profile of the North American Aviation F-108 Rapier Mach 3+ interceptor:

And "Notes on Space Technology," a compilation of notes by the Flight Research Division of the NACA Langley Research Center based on a space technology course given in the early part of 1958. A hefty 670+pages in length, this covered just about every aspect of space travel as understood in 1958. While I haven't read the whole thing, it appears to be not only of historical interest, but also useful to get a pretty good general grasp of space travel science, principles and technologies.

Also included for the higher level patrons are three CAD diagrams:
Boeing Bird of Prey stealth, manufacturing and materials testing prototype aircraft from the 1990′s
Zenith Star experimental space based laser anti-missile system, 1988
Hypersonic Test Vehicle 2, a maneuverable hypersonic glider for missile-launched warheads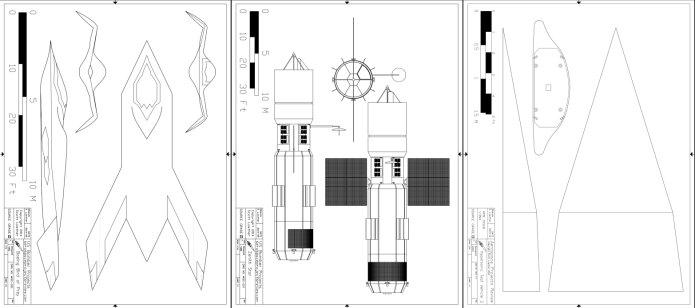 The September rewards are about a week and a half late in being released. Since I hope to get the October rewards out a little earlier than normal, that means that the September releases will probably be available for a short time.
If you would like to access these items and support the cause of acquiring and sharing these pieces of aerospace history, please visit my Patreon page and consider contributing.