That would be March 2014 through February 2015, according to NASA.
As for what this past February looked like… sure, the eastern half of the US had one hell of a winter. But then… so did the rest of the northern hemisphere. For an entirely different definition of hell: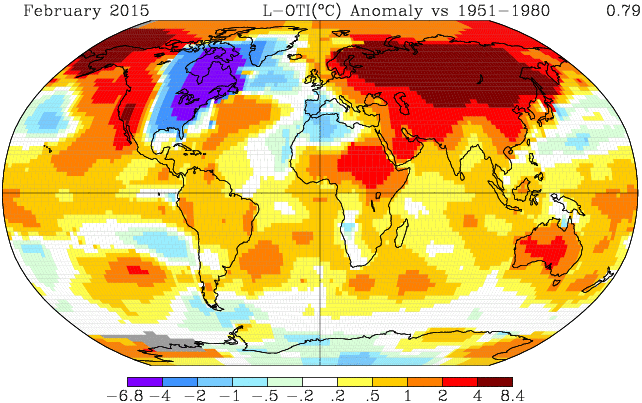 If you're in the US, you've probably heard a lot of grumbling out of California about the drought. Unless things change, you'll probably hear a lot more as summer comes along. The farmers out here are already talking about water rationing, which is kinda bad because agriculture out here is almost entirely dependent upon irrigation using snow melt water… and there has been very little snow. But note the vast bulk of Asia. If that heat translates into drought… well, Putin has been goofy *before.* Wait until the Russian and Chinese crops fail.